Dedicated Web Hosting
Our cheap dedicated web hosting will provide you with unlimited web hosting resources for reaching complete software & hardware freedom in maintaining your ever-growing web presence. You will keep under your control a whole stand-alone server, with a robust hardware setup and stable network characteristics.
Every configuration comes with an OS setup of your choice and full root access to the server. This way you can install and use any software you need. You could also select our modern
Website Hosting Control Panel
- the Hepsia Control Panel. cPanel and DirectAdmin installation is also available.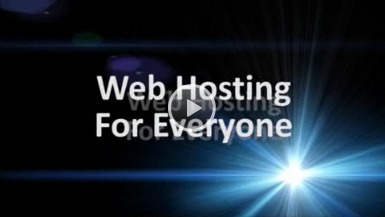 Atom 2c
Xeon E3 v5
Xeon E3 v3
Xeon Е5 2620 v3
Xeon Scalable 8c
Xeon Scalable 16c
Xeon Scalable 24c
Xeon Scalable 48c
Xeon Scalable 6c
Xeon Scalable 10c
Xeon Е5 2650L v4
SERVER FEATURES

CPU

The CPU is the brains of your server where most calculations take place. Our dedicated servers come with top of the line Intel processors.

Intel Atom D525 1.8 GHz (2 cores)
Xeon E3-1240L V5 2.10 GHz (4 Cores)
Xeon E3-1240L V3 2.00 GHz (4 Cores)
Intel Xeon Е5-2620 v3 2.40 GHz (6 Cores)
Xeon 4108/similar2.1 GHz (8 Cores)
Xeon 6130/similar2.1 GHz (16 Cores)
Xeon 5220R/similar2.3 GHz (24 Cores)
2x Xeon 5220R/similar2.3 GHz (48 Cores)
Xeon 3204/similar1.9 GHz (6 Cores)
Xeon 4210/similar2.2 GHz (10 Cores)
Intel Xeon Е5-2650L V4 1.70 GHz (14 Cores)

Disk Space

This feature refers to the storage capacity of your dedicated machine.

2x240 GB SSD
2x240 GB SSD
2x480 GB SSD
2x240 GB SSD
2x240 GB nvme
2x480 GB nvme
2x480 GB nvme
2x480 GB nvme
2x240 GB nvme
2x480 GB nvme
2x240 GB SSD

Monthly Traffic

This is the pre-defined quota of monthly traffic consumption for your dedicated machine.

10000 GB
10000 GB
10000 GB
20000 GB
10000 GB
15000 GB
20000 GB
20000 GB
10000 GB
10000 GB
20000 GB

RAM

This is the main memory available to all the programs that are running on your dedicated server.

4 GB DDR3
16 GB DDR4
8 GB DDR3
16 GB DDR4
32 GB DDR4 ECC REG
64 GB DDR4 ECC REG
64 GB DDR4 ECC REG
128 GB DDR4 ECC REG
16 GB DDR4 ECC REG
32 GB DDR4 ECC REG
32 GB DDR4

Network

Our dedicated server network is powered by Gbit Network Cards.

Gbit Network Cards
Gbit Network Cards
Gbit Network Cards
Gbit Network Cards
Gbit Network Cards
Gbit Network Cards
Gbit Network Cards
Gbit Network Cards
Gbit Network Cards
Gbit Network Cards
Gbit Network Cards

Dedicated IP Addresses

Your Dedicated Server plan includes 3 dedicated IP addresses by default.

1
1
1
1
1
1
1
1
1
1

Domain Name Registration / Transfer

Your dedicated server plan allows you to register or transfer a domain name to our registrar. More domain registration and transfer options are available via your Dedicated Plan Manager.

$

12.04

$

12.04

$

12.04

$

12.04

$

12.04

$

12.04

$

12.04

$

12.04

$

12.04

$

12.04

$

12.04

Monthly price

Your Dedicated Server plan will be paid for on a monthly basis.

$

40.00

/ mo

$

80.00

/ mo

$

80.00

/ mo

$

110.00

/ mo

$

145.00

/ mo

$

210.00

/ mo

$

270.00

/ mo

$

470.00

/ mo

$

115.00

/ mo

$

175.00

/ mo

$

160.00

/ mo

OS INSTALLATION OPTIONS

CentOS

Due to its proven stability and high levels of security, CentOS is one of the most widely used Linux operating systems in the web hosting and reseller hosting industries.

Debian

Debian is a free Linux kernel based operating system distributed under the GNU license. It is made up of various software packages, containing executables, scripts, documentation and configuration information.

Ubuntu

Ubuntu is a Debian Linux based OS, including various content processing and email applications, web server software and programming tools.

RESELLING TOOLS

eNom Domain Name Reseller Account

With each Dedicated Server you get a free eNom domain reseller account. No need to submit any deposits!

Client Exec Billing/Support Software

With this tool you will be able to efficiently manage and support your web hosting clients. It includes a fully integrated ticket support system, an invoice manager and many customization options.

SERVER GUARANTEES

No Set-up Fee

A setup fee is usually required for a server to be configured for you after sign-up. Each Dedicated Server plan we offer will be set up for you free of charge.

99.9% Network Uptime

We guarantee that the network where your dedicated server belongs to will be up and running 99.9% of the period of your subscription with us.

Full Root-level Access

With each Dedicated Server plan you will have full root access to your dedicated server.

24/7 Technical Support For Pre-installed Software

We offer 24/7 support via ticketing system for all the applications that your Dedicated Server comes pre-installed with.

SERVER PRICING

Monthly price

Your Dedicated Server plan will be paid for on a monthly basis.

$

40.00

/ mo

$

80.00

/ mo

$

80.00

/ mo

$

110.00

/ mo

$

145.00

/ mo

$

210.00

/ mo

$

270.00

/ mo

$

470.00

/ mo

$

115.00

/ mo

$

175.00

/ mo

$

160.00

/ mo
CONTROL PANEL INSTALLATION
Atom 2c
Xeon E3 v5
Xeon E3 v3
Xeon Е5 2620 v3
Xeon Scalable 8c
Xeon Scalable 16c
Xeon Scalable 24c
Xeon Scalable 48c
Xeon Scalable 6c
Xeon Scalable 10c
Xeon Е5 2650L v4

cPanel (for CentOS only)

cPanel is a graphical interface Control Panel providing functionality for Dedicated Server owners to control the various aspects of website and server administration through a standard web browser. With the installation of a cPanel on your dedicated server you will be able to host unlimited domains on the server.

/ mo
/ mo
/ mo
/ mo
/ mo
/ mo
/ mo
/ mo
/ mo
/ mo
/ mo

DirectAdmin (for CentOS only)

DirectAdmin is one of the fastest and easiest to use graphical web-based Control Panels available online. It is programmed to automatically recover from crashes, thus preventing any possible downtimes for your services. If you choose to install DirectAdmin on your dedicated server you will have the option to host unlimited domains on the server.

/ mo
/ mo
/ mo
/ mo
/ mo
/ mo
/ mo
/ mo
/ mo
/ mo
/ mo

Our Control Panel (no root access; for Debian only)

TRY DEMO

This is our user-friendly in-house built web hosting Control Panel, available in more than 15 languages. From there you will be able to take care of all website management operations.

/ mo
/ mo
/ mo
/ mo
/ mo
/ mo
/ mo
/ mo
/ mo
/ mo
/ mo
EXTRA DEDICATED IPs
Atom 2c
Xeon E3 v5
Xeon E3 v3
Xeon Е5 2620 v3
Xeon Scalable 8c
Xeon Scalable 16c
Xeon Scalable 24c
Xeon Scalable 48c
Xeon Scalable 6c
Xeon Scalable 10c
Xeon Е5 2650L v4

3 additional IPs

Your dedicated server plan includes 3 IP addresses by default but you can order 3 additional IPs, if necessary, at sign-up or from your Dedicated Plan Manager.

$

3.00

/ mo
$

3.00

/ mo
$

3.00

/ mo
$

3.00

/ mo
$

3.00

/ mo
$

3.00

/ mo
$

3.00

/ mo
$

3.00

/ mo
$

3.00

/ mo
$

3.00

/ mo
$

3.00

/ mo

6 additional IPs

Your dedicated server plan includes 3 IP addresses by default but you can order 6 additional IPs, if necessary, at sign-up or from your Dedicated Plan Manager.

$

6.00

/ mo
$

6.00

/ mo
$

6.00

/ mo
$

6.00

/ mo
$

6.00

/ mo
$

6.00

/ mo
$

6.00

/ mo
$

6.00

/ mo
$

6.00

/ mo
$

6.00

/ mo
$

6.00

/ mo

9 additional IPs

Your dedicated server plan includes 3 IP addresses by default but you can order 9 additional IPs, if necessary, at sign-up or from your Dedicated Plan Manager.

$

9.00

/ mo
$

9.00

/ mo
$

9.00

/ mo
$

9.00

/ mo
$

9.00

/ mo
$

9.00

/ mo
$

9.00

/ mo
$

9.00

/ mo
$

9.00

/ mo
$

9.00

/ mo
$

9.00

/ mo
ADMINISTRATION SERVICES
Atom 2c
Xeon E3 v5
Xeon E3 v3
Xeon Е5 2620 v3
Xeon Scalable 8c
Xeon Scalable 16c
Xeon Scalable 24c
Xeon Scalable 48c
Xeon Scalable 6c
Xeon Scalable 10c
Xeon Е5 2650L v4

BACKUP SPACE (50 GB)

You can request a backup service for your dedicated server, at sign-up or from your Dedicated Plan Manager.

$

11.00

/ mo
$

11.00

/ mo
$

11.00

/ mo
$

11.00

/ mo
$

11.00

/ mo
$

11.00

/ mo
$

11.00

/ mo
$

11.00

/ mo
$

11.00

/ mo
$

11.00

/ mo
$

11.00

/ mo

MANAGED SERVICES PACKAGE

This package includes various administration services such as Backup Space (50GB), Weekly OS Update, Monitoring & Rebooting, Installation & Troubleshooting services.

$

32.00

/ mo
$

32.00

/ mo
$

32.00

/ mo
$

32.00

/ mo
$

32.00

/ mo
$

32.00

/ mo
$

32.00

/ mo
$

32.00

/ mo
$

32.00

/ mo
$

32.00

/ mo
$

32.00

/ mo

- Backup Space (50 GB)

This service is a part of the Managed Services Package and provides a backup of 50 GB of the information stored on your dedicated server.

- Weekly OS Update

This service is integrated into the Managed Services Package and provides a weekly update of your OS installation.

- Monitoring & Rebooting

This service is a part of the Managed Services Package and provides server monitoring and rebooting services.

- Installation & Troubleshooting (30 minutes)

The service is included in the Managed Services Package and provides 30 minutes of custom software installation and script troubleshooting assistance from our administrators.

INSTALLATION & TROUBLESHOOTING

Ordering this upgrade service you can request custom software installations for your dedicated server and also get qualified administration assistance in troubleshooting script problems.

$

62.00

/ h
$

62.00

/ h
$

62.00

/ h
$

62.00

/ h
$

62.00

/ h
$

62.00

/ h
$

62.00

/ h
$

62.00

/ h
$

62.00

/ h
$

62.00

/ h
$

62.00

/ h

Dedicated Plan Monthly Price

$

40.00

/ mo

$

80.00

/ mo

$

80.00

/ mo

$

110.00

/ mo

$

145.00

/ mo

$

210.00

/ mo

$

270.00

/ mo

$

470.00

/ mo

$

115.00

/ mo

$

175.00

/ mo

$

160.00

/ mo